For those who have come here looking for this week's installment of
Tuesdays with Dorie
(TWD), I will be posting later this week, probably over the weekend. I haven't had a chance to make the Coconut-Roasted Pineapple Dacquoise yet because I had to fly home to California for my grandmother's funeral.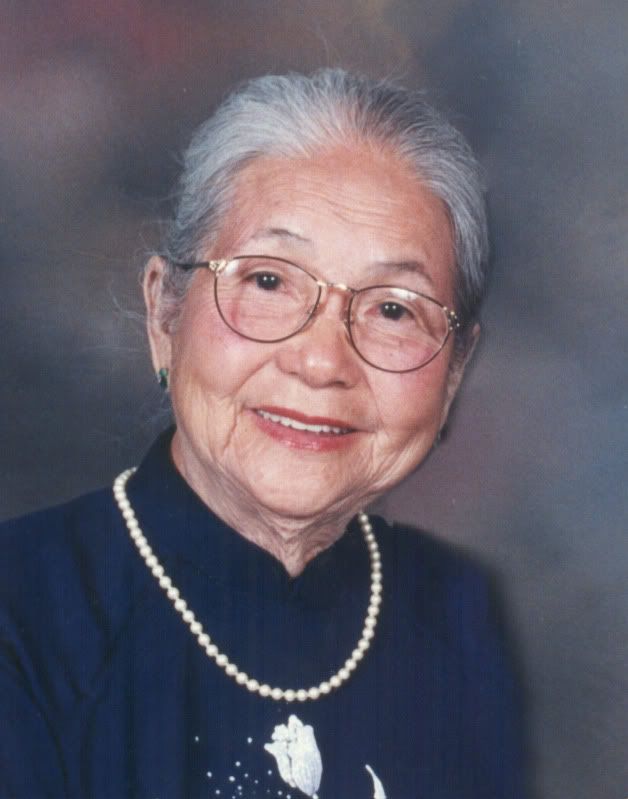 So instead, I dedicate this post to my grandmother - mother of ten, grandmother of 33, and great-grandmother to 9.5 children (if you count
our little bun in the oven
). She is probably the person responsible for my sweet tooth, and may have been the person who taught me to say "candy." ;) She made
everything
from scratch, and taught my mom to be the amazing cook and baker that she is today. I can only hope to someday be half as skilled in the kitchen. We take comfort in knowing that she is no longer suffering and is in a better place.